Welcome to the 6th part of our comparative test of CBD cannabis seeds. In this piece you can read how our plants have been doing in their 11th and 12th week. This article is our penultimate piece in this series, after all, we are approaching our harvest and the end of our cannabis plants comes closer, since cannabis is an annual plant. People who are homegrowing cannabis know from experience that the harvest is one of the nicer moments, a moment that often is long awaited and that is the reward of being patient. In our case, we have seen that our plants are not going to be ready for harvest at the same time. the plants we will harvest first are our CBD Kush plants. We have two different phenotypes of these plant and one of them is ready to be harvested. We have, therefore, these two plants harvested in the beginning of the 11th week.
In the pictures you can see that our buds are completely white from the trichomes and the hairs have a nice golden brown color.The following plants we harvest are the remaining CBD Kush plants and our Moby Dick CBD. These plants we have harvested a week after the first two CBD Kush plants, we did this in the beginning of the 12th week.
In the pictures below you can see one of our CBD Kush plants. As you can see, we have grown beautiful buds in our garden and we will soon be able to enjoy our own home-grown sinsemilla cannabis.
At the beginning of the 12th week, we harvested our Moby Dick CBD plants, here is a photo of one of our Moby Dick Plants. These plants have formed beautiful flower buds as you can see. We can not say that there is much difference in the size of the buds between our CBD Kush and the Moby Dick CBD, at first sight these plants will more or less yield the same.
Whether this is really so, we will learn in the next article when we will be weighing our harvest. First, we have to manicure our cannabis and dry it before we're ready to do so. After drying, we will have about 23 à 25% left of our current weight.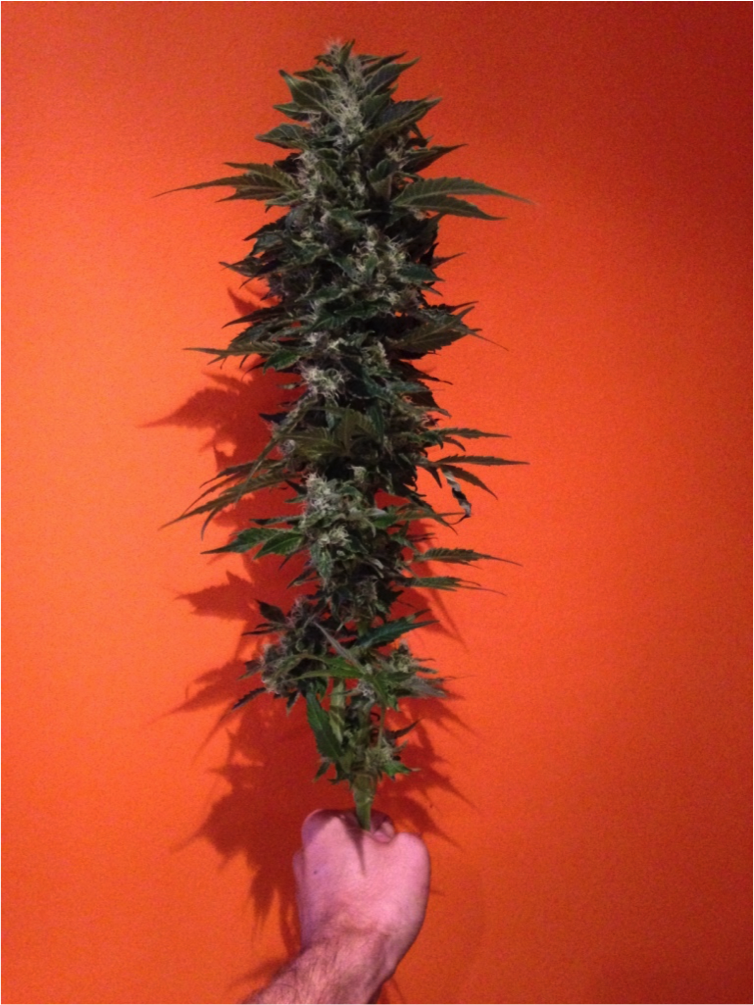 Our bubblegum plants are the last that we will harvest, we've done this at the end of the 12th week.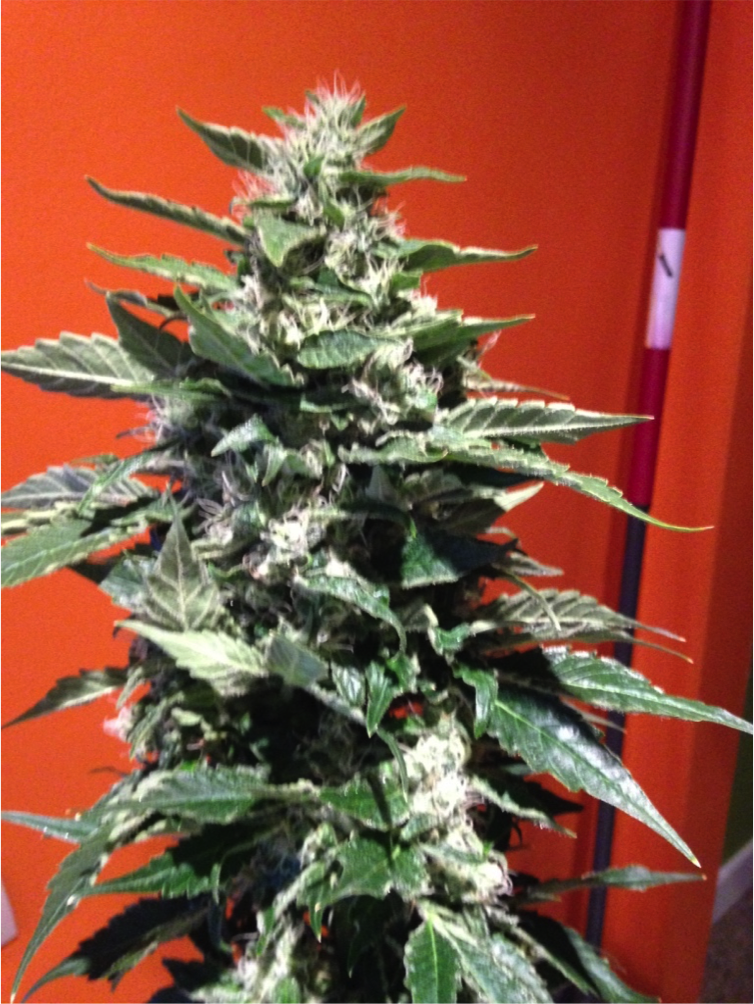 In an ideal world, these plants could do with a week longer, sadly we go on holiday and we decided to harvest them, waiting another week is in our case impossible unfortunately. It's not the most ideal situation but sometimes necessity breaks the law. Below you can find a photo of one of our bubblegum plants.
We now have harvested all the plants of our comparative CBD test and the results are looking promising. Our cannabis seeds have grown into beautiful home-grown cannabis plants that where grown organically in a simple way. Throughout our whole grow, we have only added nutrients to our water twice, for the rest of our plants received plain water only.
In the next article we will take a look at the yield from our garden and what our work has brought us. If you're as curious as we are, make sure to read our next and final part of our comparative test of CBD cannabis seeds.
More Grow Reports: Part 1, Part 2, Part 3, Part 4, Part 5, Part 6, Part 7
Bewaren