Welcome, great to see that you are taking a look at the third part of our comparative test of White Widow cannabis seeds from Seedmarket.com. In this comparative test we grow White Widow seeds from five different seed banks in our indoorgarden to see the differences between the varieties.
In our garden, we have now turned our Autopot system, this system will now water our plants automatically. In the following week following our plants have grown spectacularly. All our plants are approximately the same height, except for two plants that are quite a bit taller. The average height of our plants is about 20 centimeters, the height of the two larger plants is approximately about 60 centimeters.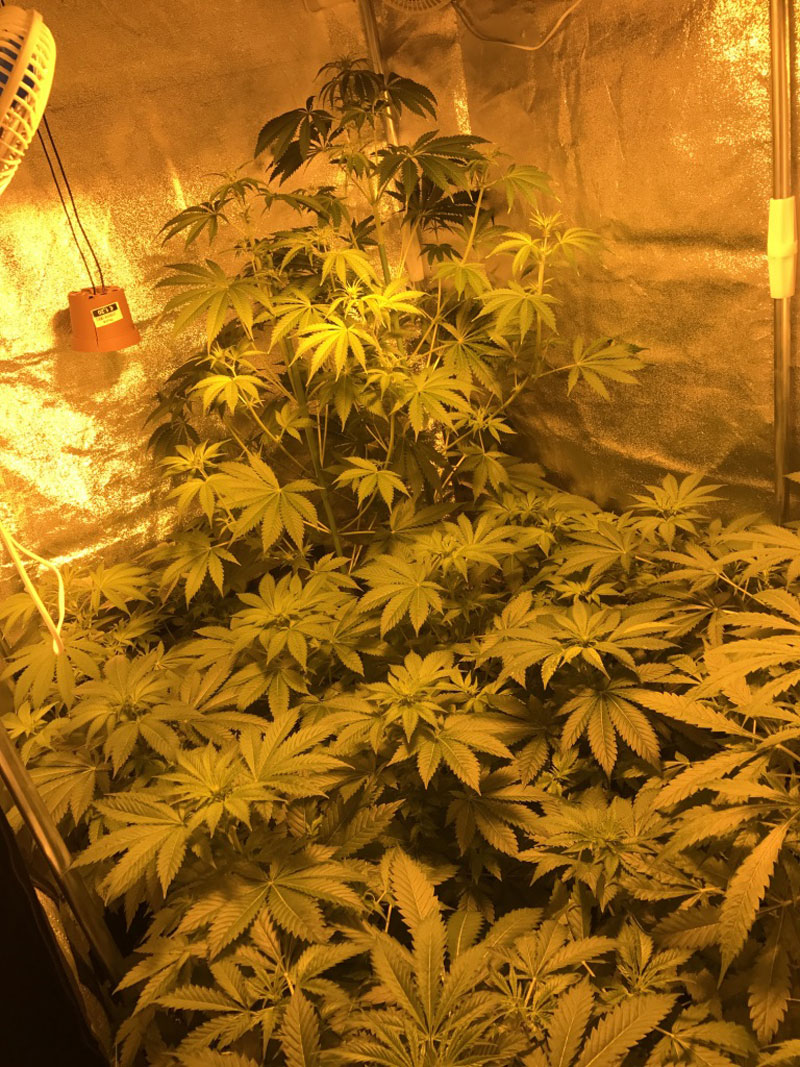 Our plants are now starting to show the first signs of flowering, the first flowering hairs are visible now in our plants.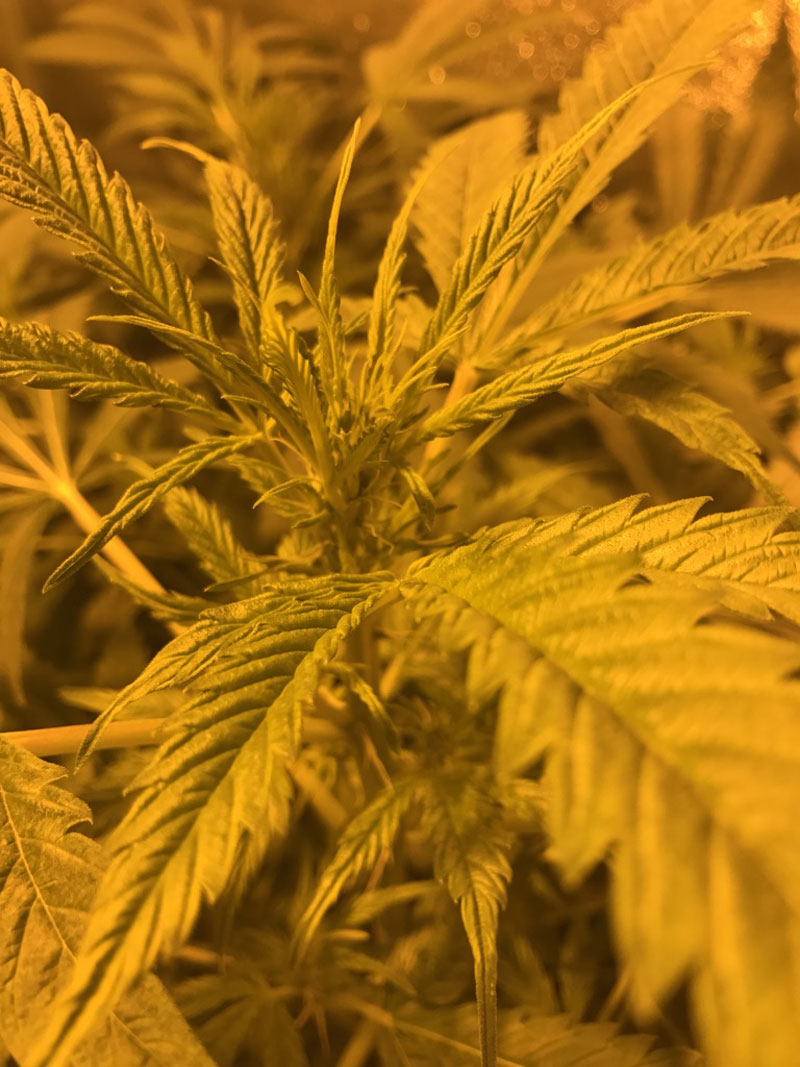 In the following week the canopy of our garden has completely filled up and our plants have grown a lot. Our plants are now on average about 60 centimeters high, except for the two larger ones, these are now about 160 centimeters tall. Our two largest plants are 2 plants the White Widow from Dutch Passion. From them we have two large and two small plants. Furthermore, our garden is fairly uniform except for one Royal Queen seeds plant that is staying behind a bit. This is our smallest plant and has largely disappeared under the foliage of the other plants.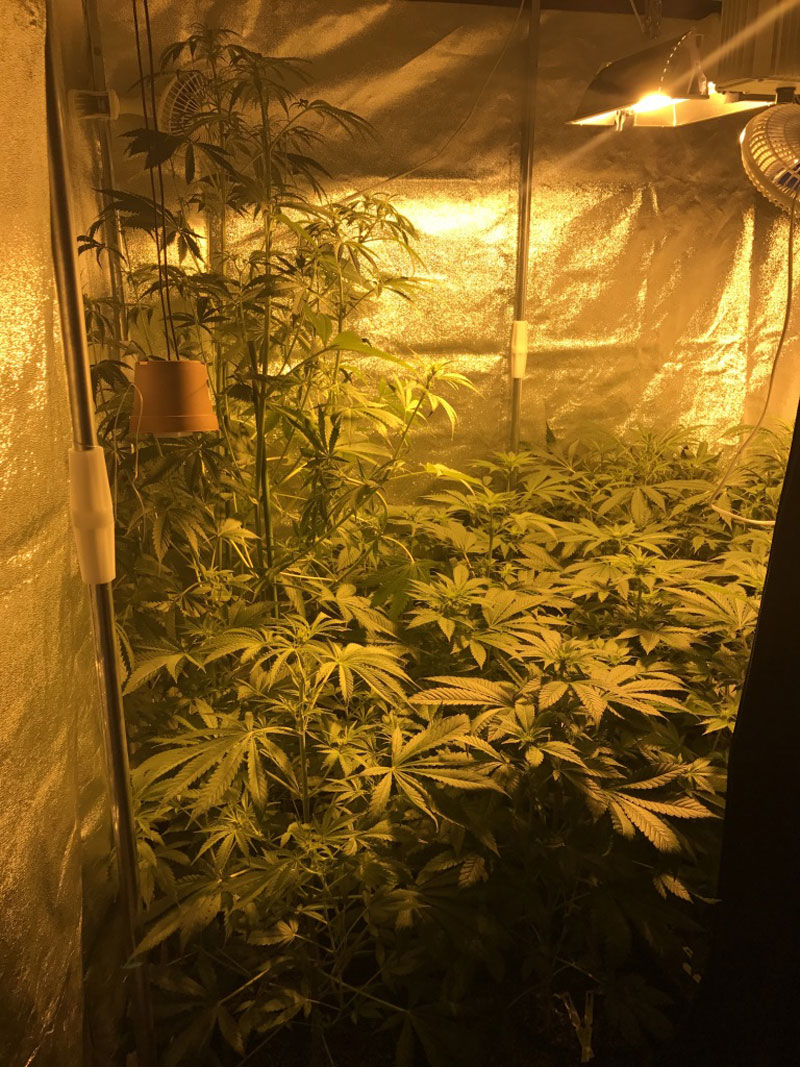 Because our two biggest but continue to grow and the space in our grow tent is limited in height, we decided to bend our two largest plants so the plant remains somewhat lower and the difference with the foliage of our other plants is smaller. In that way we can lower our lamp still enough for the other plants without our two tallest plants getting burned by our lamp.
This is a stopgap but let this kind of manipulations not put you off. Cannabis is a very tough plant that can handle quite a bit. We rather like to bend our plants now than have them burned by our lamp later.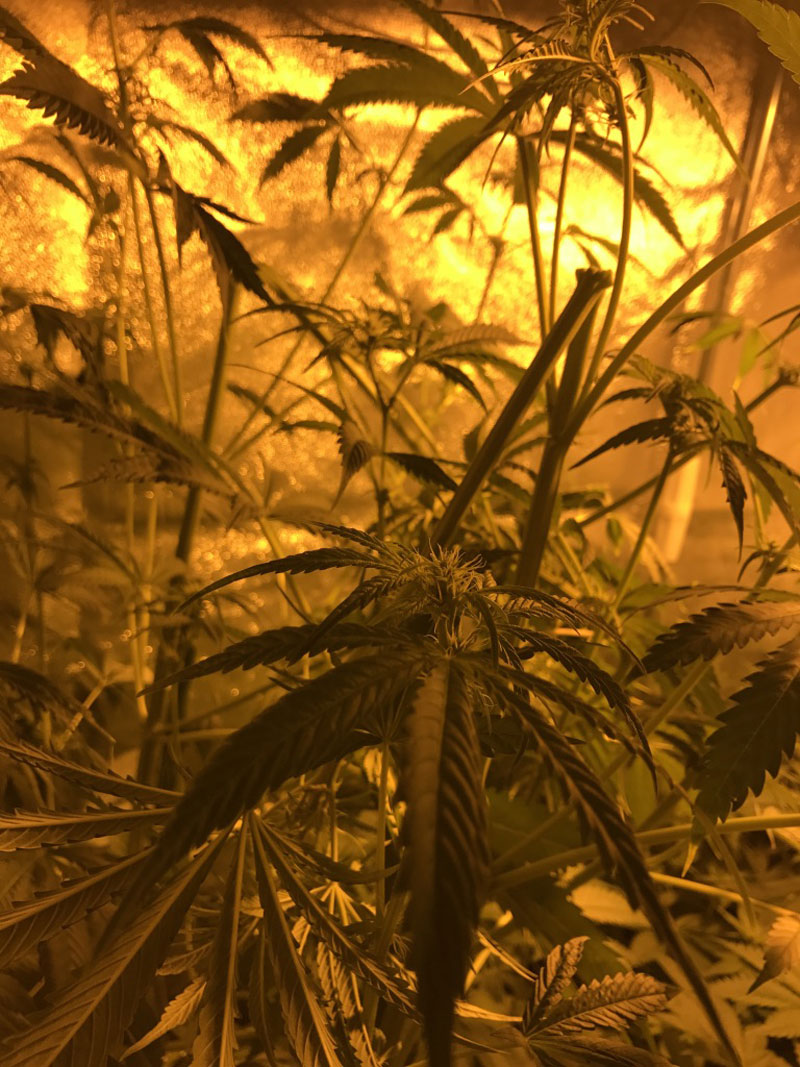 As you can see, our plants already grown a lot and the canopy of our garden is looking healthy and green. Our plants are now flowering and will stop growing and concentrate on the production of flowers. Our plants only get water, everything they need is present in their pots. In our next section, you can follow again how things are involving in our indoor cannabis garden.
Bewaren
Bewaren
Bewaren
Bewaren
Bewaren
Bewaren
Bewaren
Bewaren
Bewaren
Bewaren