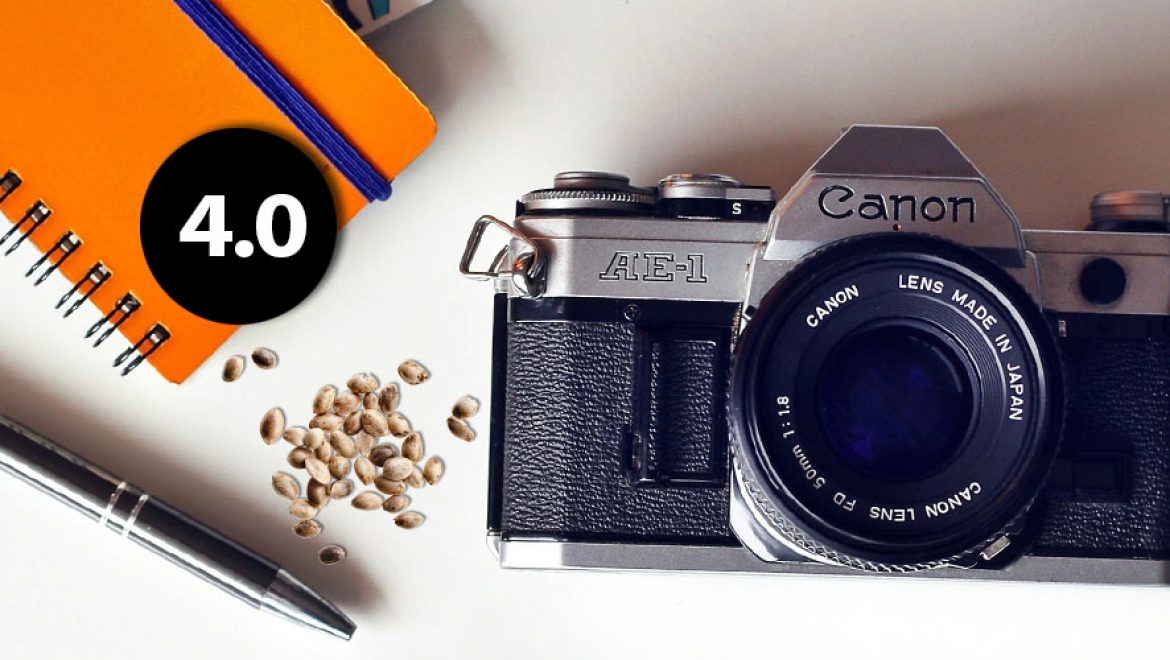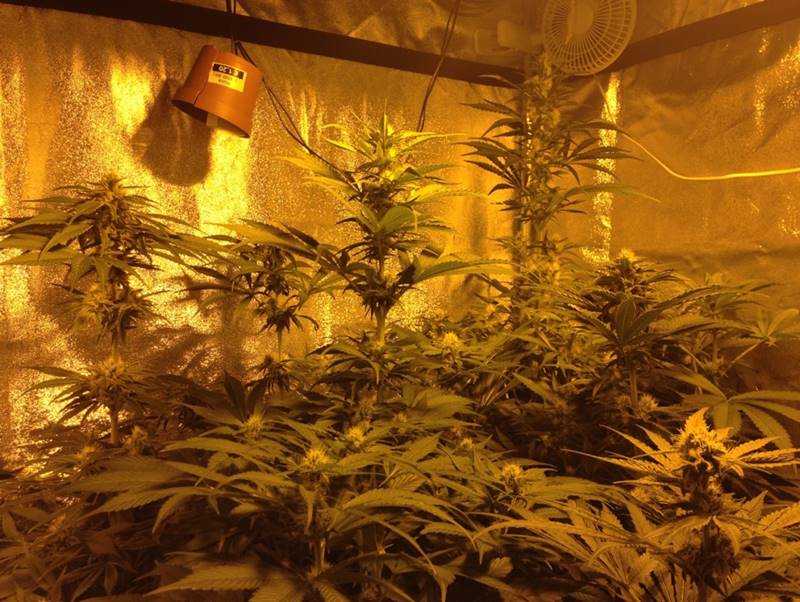 This is the fourth part of our comparative test of high CBD  cannabis seeds. This article is about our plants lives between the 6th and 8th week of their existence. In the past two weeks, at first sight not that much happened. Our plants have now more or less stopped growing and they are now putting their energy in creating flowers. Now that the growing season is over, we can see that the differences have become even more pronounced among the plants. There is quite some difference that has developed between the plants during the growing period. Now we are at the end of the growing period, we can clearly see some differences among our plants. This goes for all the varieties that we are growing in our garden, from every variety we have larger and smaller plants.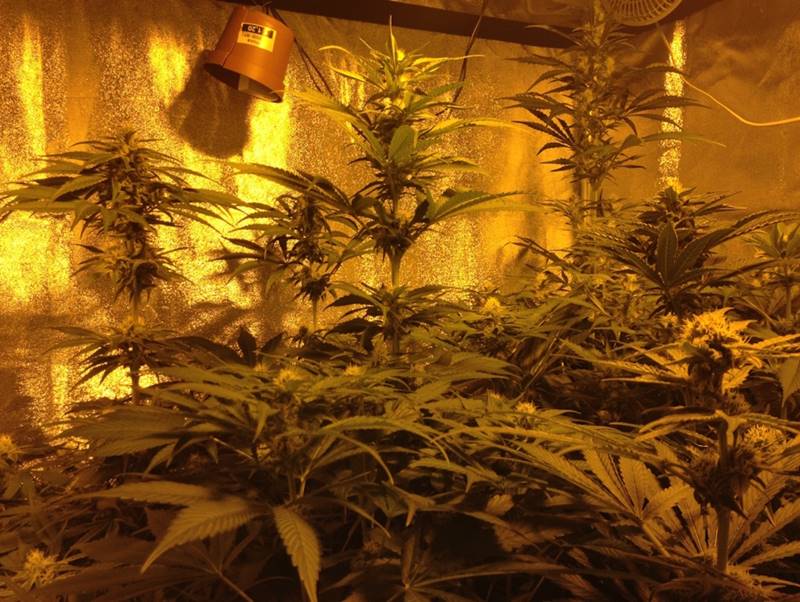 The growth of Dutch Passion's CBD Kush and the Moby Dick CBD from Dinafem is about equal, the largest plants of these varieties are about the same size and the smallest plants are about the same size too. So far, there is noticeable difference between these two varieties. The largest and most pronounced difference is noticeable with the bubblegun, our highest plant (no pun intended) just surpassed our lamp. Fortunately, this plant is located completely in the corner of our tent and does not need to be trimmed. This is not an ideal situation but we can live with it. Our plants are all concentrating on flowering now and creating plenty of buds of flowers. The canopy of our garden is completely closed and has a nice dark green color. In the next weeks we will prune our canopy a little bit to optimize the air circulation between our flower buds. This is important to prevent bud rot. A good climate, good air circulation and proper humidity are crucial to achieve a good result. The importance of this should certainly not be underestimated, this is something new growers often overlook. It's hard to get good results if your climate is not as it should be. As you can see our plants are thriving well in our garden.
So far our plants only got water, which is the only thing they need right now. The soil life that is  present in our soil and our Biotabs, will provide our plants with all the nutrients they need. Watering is still done by our Autopot system, the only thing we do is occasionally fill up our water tank, a Flexitank in our case.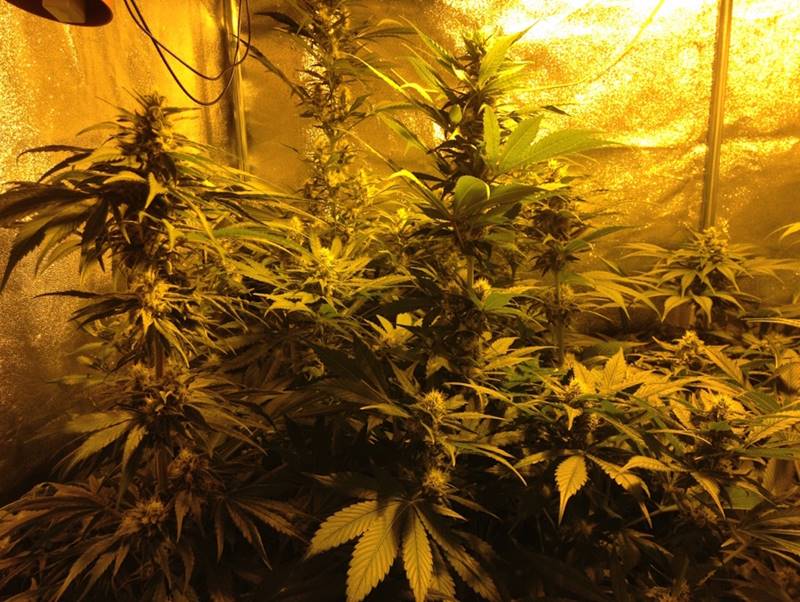 This week we also checked all of our plants for any signs of male flowers. We fortunately where not able to find any in our garden, but we still like to check every plant just to be sure and to be able to intervene if necessary. When using feminized seeds it can occur that a female plant will produces male flowers. By checking your plants you can avoid problems because you can still remove the male flowers in time, this is before they are ripe, open up and spread their pollen.
The flower buds of our plant are now growing and are beginning to take their characteristic shape. You now can see that the plants are beginning with the production of resin glands that now are becoming to be visibly on the petals that sit between and around the flower buds. We still need to be patient for a few weeks, but it certainly looks promising. Apart from that, homegrowing your own cannabis is a great hobby.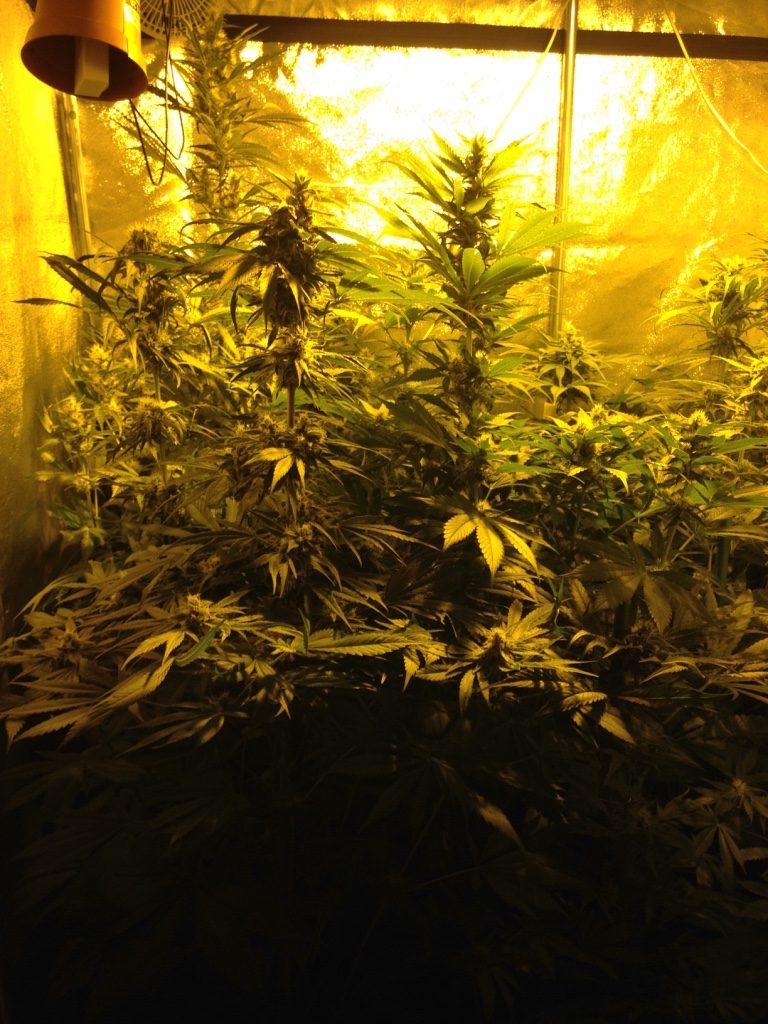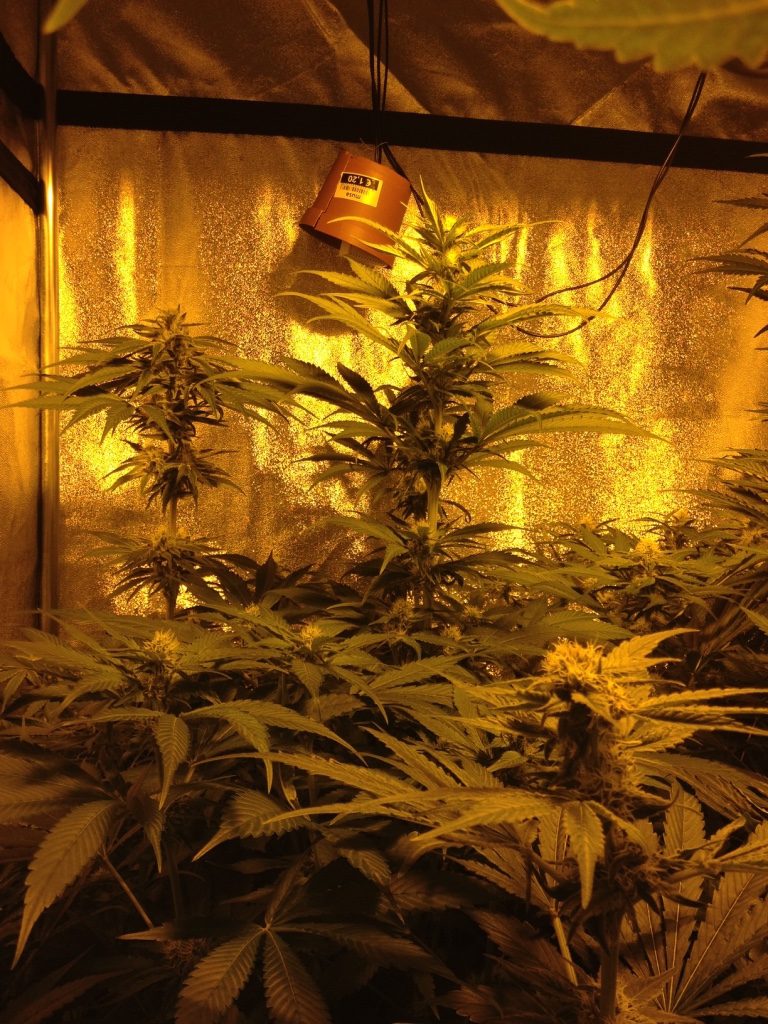 More Grow Reports: Part 1, Part 2, Part 3, Part 4, Part 5, Part 6, Part 7
Bewaren