You can follow how the plants in the test are doing. From the Cannabis plants we have grown in our indoorgarden, the first ones are ripe and ready for harvest. The leaves of our plants now begin to turn yellow and wither. We have shut off the water from our autopot system and the plants must do now with the water that is still left in the pot. To prevent bud rot it is better that the soil in our pots now becomes a bit drier, it would be a shame to lose our harvest at the last minute. We try to keep the humidity of the air around 45% in our garden at this stage.
The buds of our mature plants are pretty swollen and have a hard and compact feel. The plants we first will harvest first are the White Widows of Dutch Passion. We did not expect that we would have to harvest these plants first, but they have been doing very well in the last two weeks and the plants have matured nicely.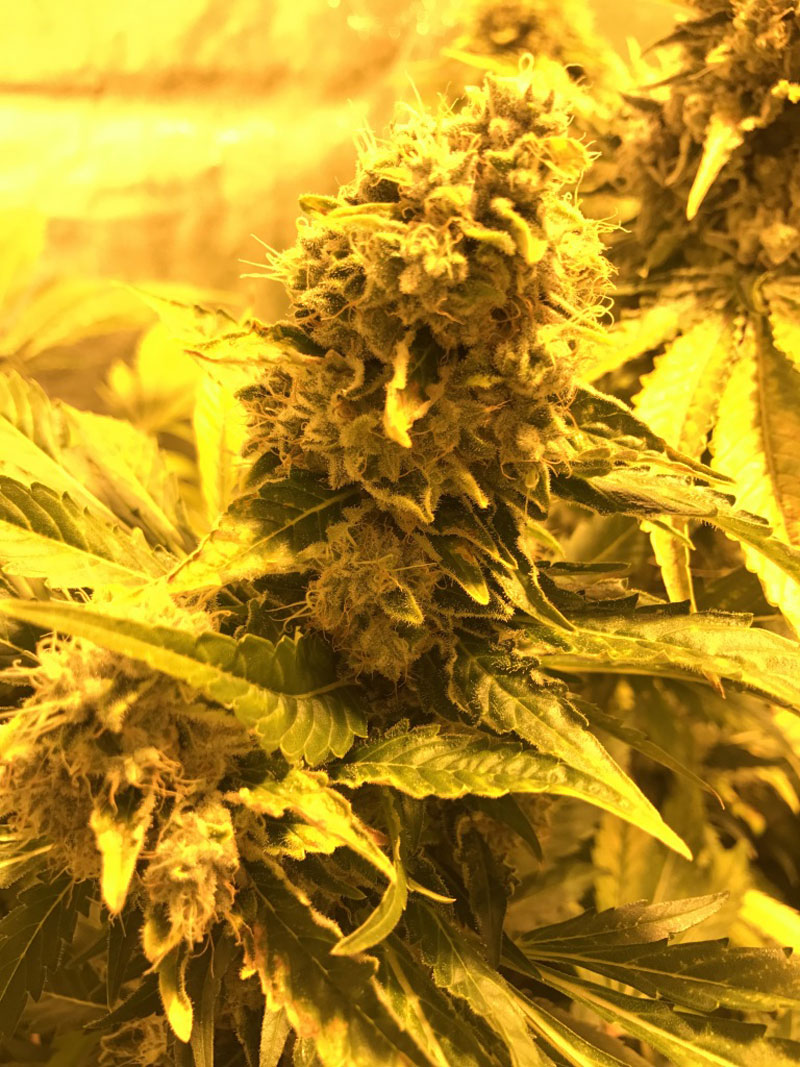 This is the white widow from Dutch Passion.
The next plants we will be harvesting are the white widows from Dinafem and the white widows of Royal Queen seeds. These plants are approximately the same size and are also ripe and ready to be harvested at the same time. They also have pretty hard and compact buds that are completely covered in white crystals.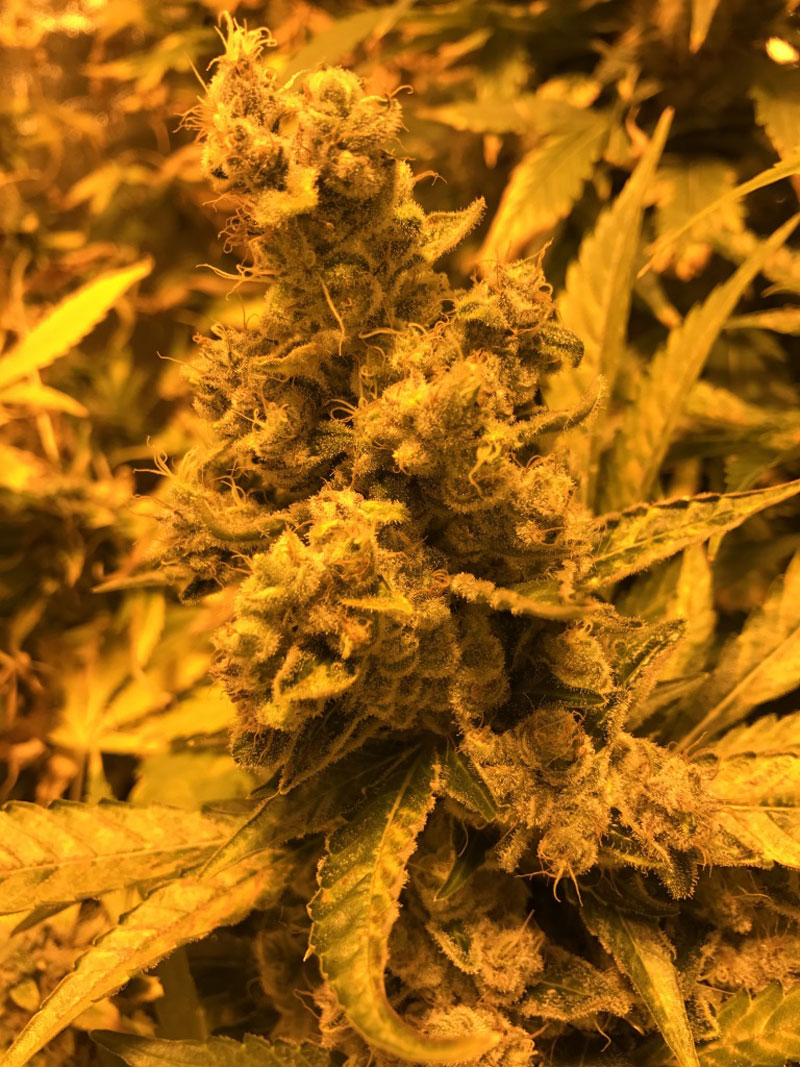 The flower buds of the white widows from Royal Queen Seeds are nicely developed, as you can see we have been waiting to harvest our plants until all the hairs of our flower buds are brown.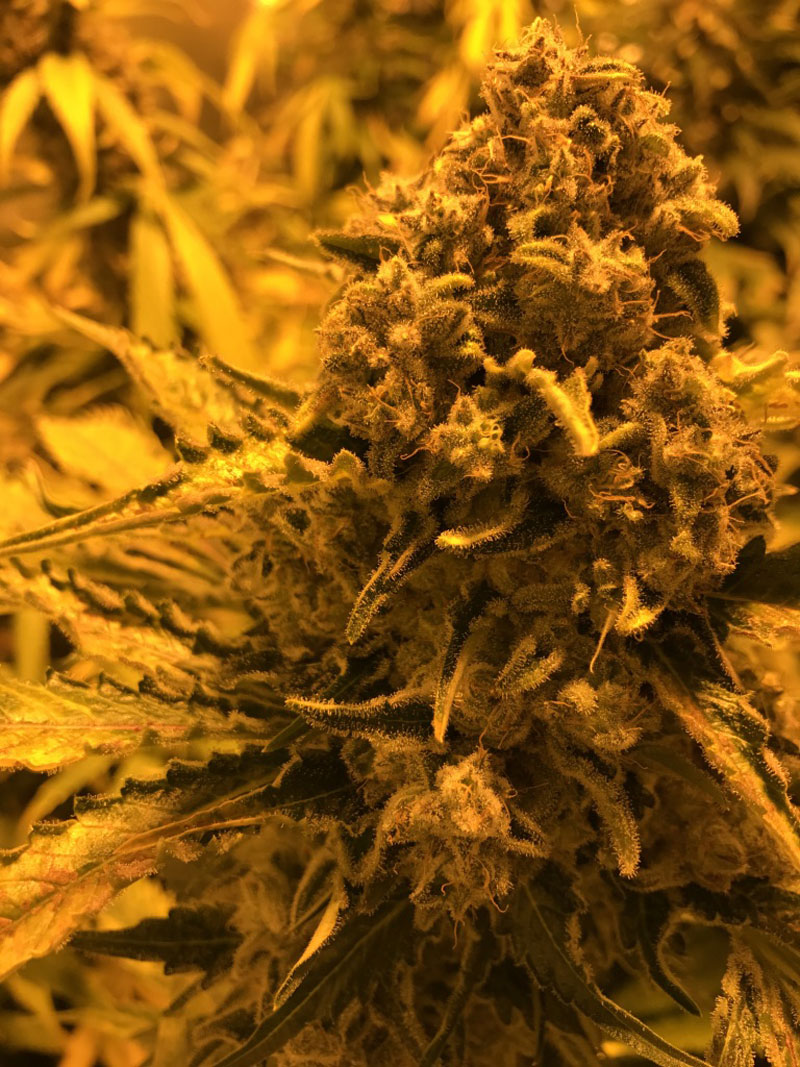 This is the white widow of Dinafem, as you can see this is a pretty solid and compact flowerbud that is completely matured.
With the cannabis plants from White Label Seeds and Green House Seeds we need to have a little bit more patience until they are ready to harvest, they still need to have a week at least. It looks very promising but nature still needs a bit more to do her thing.
This is the White Widow from White Label seeds, as you can see, promising plants but not quite ready for harvesting.
And last but not least our plants that we suspect to have a some sativa genes, the white widow from Greenhouse seeds. These plants are large and imposing. The buds are not quite ripe yet, we can also see that we have one plant with fluffier buds and a particularly attractive scent.
Within one or two weeks these plants will also meet the axe and we will find out what the work in our garden has brought us. For now it's time to pick up the scissors and start manicuring. In the next and last part of this series, we will share the results and figures with you.
Bewaren
Bewaren
Bewaren
Bewaren