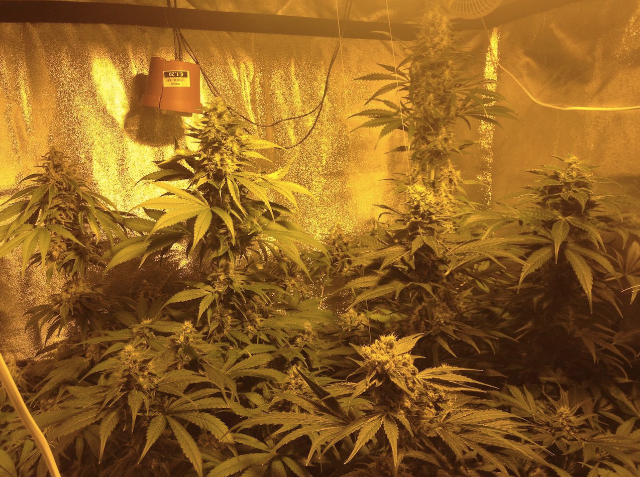 In this fifth part of our comparative test of CBD cannabis seeds you can see how our plants are doing in their 9th and 10th week. Our plants are not growing anymore, they are flowering now. The plants are now working on producing flower buds and you can notice that the buds now slowly are become fuller and denser, the little flowers are transforming into nice buds of cannabis. The differences in height between our plants have stayed the same.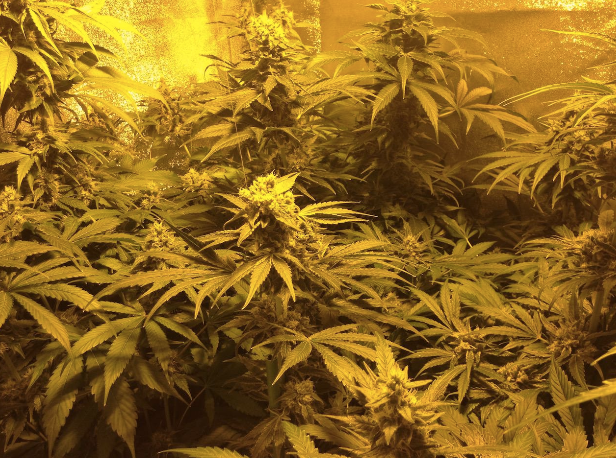 As we already cited, we have larger and smaller plants in each variety and we noticed some  differences between the plants. Time to draw some conclusions! We noticed that the bubblegun is a plant that sometimes really stretches and sometimes remains very short. Our tallest and our shortest plants in our garden are the bubblegun plants. These plants vary the most in height and the variation in variety is the most outspoken.
Our Moby Dick CBD and our CBD Kush plants are shorter than our bubblegun and are producing beautiful flowerbuds, it seems that the buds of the CBD Kush are developing the fastest in our two largest plants.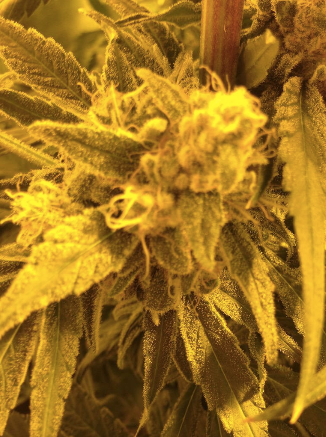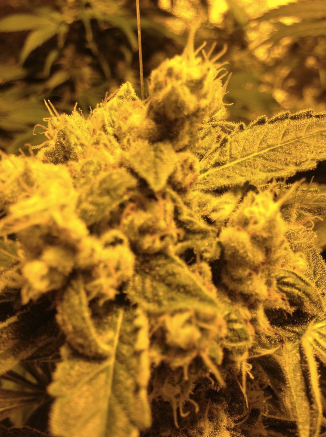 We have 6 CBD Kush plants fro which 2 are much taller than the other four, probably we are dealing with two different phenotypes here.
By this we mean that they are two different types of plants with different physical attributes resulting from the same parents.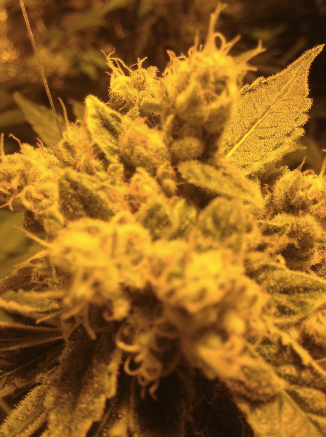 This is because not every seed is identical and can have traits from the mother or the father plant that are more pronounced. You can compare it to two children from the same parents but with a child that looks more like the father and a child that looks more like the mother. Both children have the same parents but look not quite the same, this is because they both have a different phenotype. With our plants, this is just the same. We noticed that our two largest CBD Kush plants are blooming faster than the other four, so this means that they will also be ready for harvest earlier .
In the pictures you can clearly see the difference. The flowerbuds of these two plants are pretty swollen and matured, we see that most hairs have already become golden brown on the flower buds, unlike our other plants.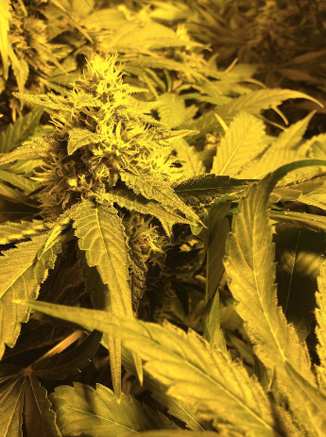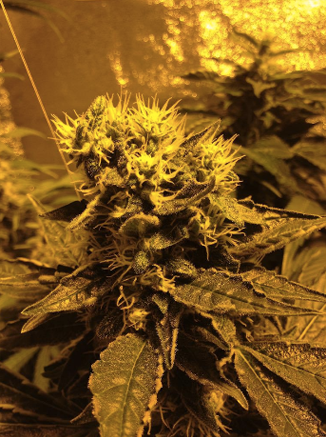 These two plants are the first to mature and we will be able to harvest them first.
The flowering buds of all the other plants are still loaded with of white pistel hairs and still have to swell. The Moby Dick CBD plants are producing big buds and they look promising, but we have still need to have a little patience before they are ready for harvest.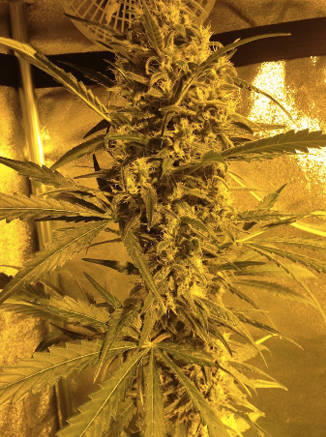 Our bubblegun plants still have the longest way to go, these plants will probably ready for harvest last.
If we want to harvest our plants at the ideal moment we probably will have to harvest our plants in 3 stages. Over the past two weeks, we only watered our plants with water, nothing else was given. Because we use the Biotabs program for organic growing, our plants have all the nutriments they need available in our living soil. As you can see our plants are luscious green, a sign that they are having the time of their life in our homegrow garden. As you see, growing your own cannabis does not necessarily has to be complicated and homegrowing weed can be a nice hobby.
Our Autopot system provides our plants fully automatically with water, the only thing we had to do over the past two weeks was filling up our water tank with water twice. From now on we are going to try to keep our pots a bit dryer, because we are well advanced in the flowering stage. We are going to close the tap on our Autopot system for a few days so that our pots can dry a bit and our plants have the opportunity to absorb all the water that is left in the pot. We will feel at our pots to determine when they are dry enough to give them some water again. We must be careful that our soil stays slightly moist so that the mycorhizza fungus in our root zone remains in top condition.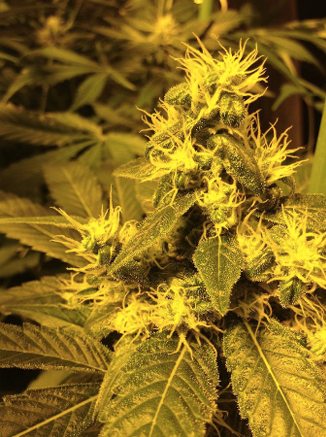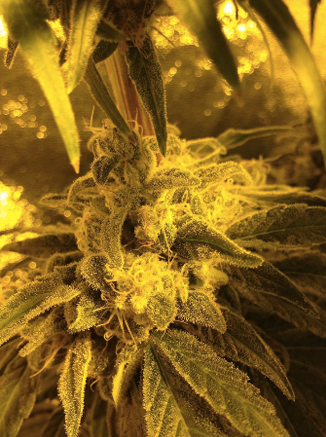 Furthermore, we have installed some jojo's to support the heaviest branches, for the rest we did zero maintenance in our garden, we just checked if everything went well.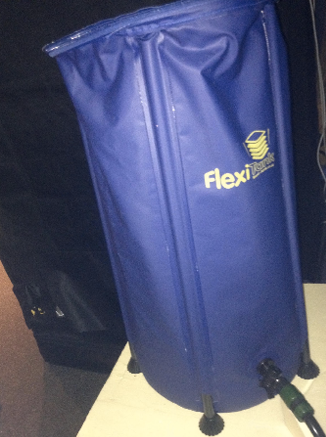 As you can see, our growing system is a very simple system with very little work to be done, we only need to keep our tank filled with water. Cannabis growers who are not able to keep a reservoir filled with water are probably better off on a football field or in a computer club than in a garden. Harvesting time is coming closer now, we'll keep you informed on our garden.
More Grow Reports: Part 1, Part 2, Part 3, Part 4, Part 5, Part 6, Part 7
Bewaren