With growing experience often comes the urge to create your own species. Crossing itself is not in itself difficult. With a bit of luck your new creation will also be super good, these 10 varieties of cannabis are cut for it anyway.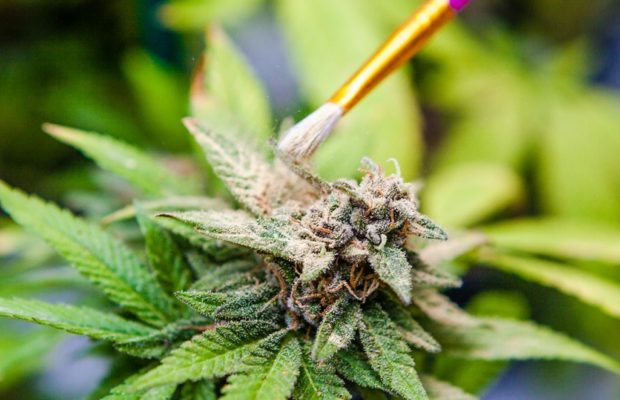 Growing your own cannabis is fun to do and lucrative because you can save a lot of money. Of course it is even more fun when you grow your own unique hybrid. Crossing two cannabis plants is simple and even making your own feminized cannabis seeds is not difficult. Bring the right kinds of cannabis together and who knows you might make the new Kush, Skunk, Gorilla Glue or Chem Dawg. With one of the following 10 strains of cannabis, it could be done just like that.
Blueberry – indica dominant
Blueberry is one of the first truly commercial indica dominant hybrids and the greatest creation of the American breeder DJ Short. Over the years, the Blueberry gene has crossed hundreds if not thousands of new strains of cannabis, so why not use it as a basis for your own creation? Properties that make Blueberry so much wanted to be improved are a deliciously sweet and fruity taste, an excellent yield and the enormous stability that DJ Short was able to give the species.
AK-47 – sativa dominant
Stability is an important characteristic for a species that you are going to cross with. This means that the most important characteristics are dominantly present and therefore easily passed on. AK-47 is a species with such sought-after dominant properties and is frequently used to cross more. And what does AK-47 bring with it for fine properties? Well, the species does not grow so crazy for a sativa and has a reasonably short flowering phase. However, the buds that she produces are thick and heavy, have an extremely strong smell and make the most experienced cannabis lover within a few fetches super stoned.
Afghani – pure indica
A pure indica is the ideal partner for a pure sativa when you ask us. And Afghani is the culmination of a pure indica. Afghani is not a landrace but a variety of cannabis bred in Afghanistan on the basis of the landraces that naturally grow there. Because Afghani has been around for so long and was cultivated, it is one of the most stable indicas there are. Wanted Afghani properties are a short compact structure, short flowering phase and beautiful thick buds. Blueberry, Skunk and more strains of cannabis from this list are made from Afghani, what do you make with them?
F1 crossing and hybrid grow force
There is a reason why we indicate at each of the ten species whether they are indica or sativa dominant strains of cannabis. And that reason is hybrid strength; an explosive growing power that occurs when you cross two genetically distinct strains of cannabis. As a result, a plant with hybrid vigour can grow up to 25 percent faster, and the yields are usually higher because of this extra strength. Just compare it to dog breeds; the most well bred dogs often get health problems, while mongrels or crossbreeds between different breeds are healthier, stronger and usually live longer.
It takes a lot of time and several generations of plants to make a new variety stable, but you will have an F1 hybrid after the first crossing. Such F1 hybrids are often also surprisingly stable but the most beautiful is of course to make cuttings of the best specimen. Preferably, therefore, choose two strains of cannabis that are genetically distant from each other in order to create a new F1 hybrid growth force crossing.
Skunk – indica dominant
Skunk has been running around in the Netherlands for some years and is also not for nothing else a widely used strain of cannabis to cross with. Why? Skunk is easy to grow, has a penetrating strong smell, high yield, a high THC percentage and all this combined with excellent stability. Skunk is so good that the name Skunk in England is synonymous with strong weed in general.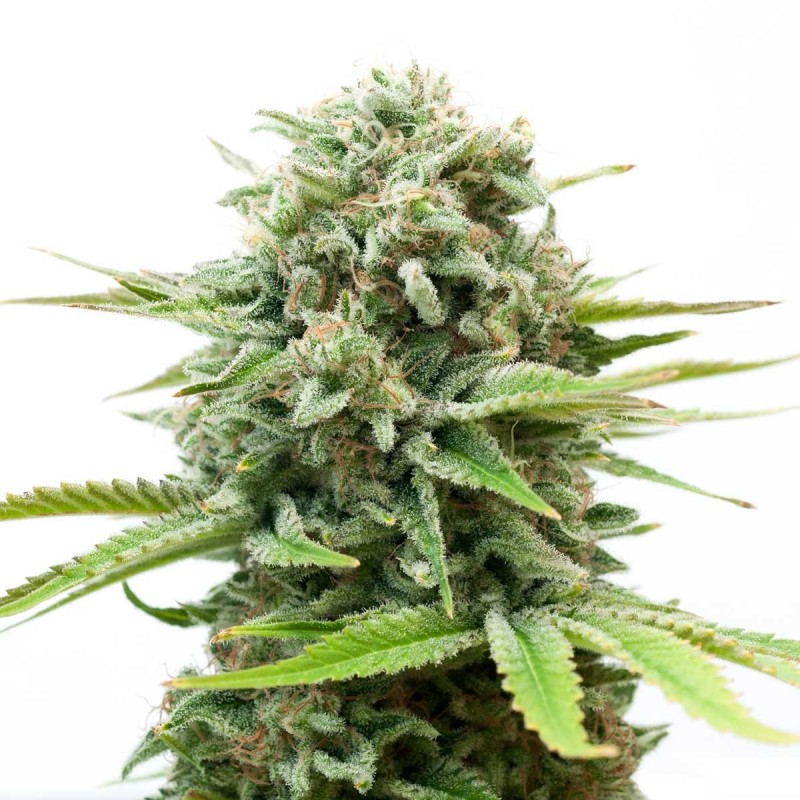 White Widow – Indica dominant
A world-famous hybrid of Dutch made. She owes her name to the extremely thick layer of white trichomes with which she is covered. White Widow is the mother of all kinds of white cannabis such as White Rhino, White Russian, Black Widow, Blue Widow and as such is also involved in the creation of these white strains. You can also make a white weed yourself, then use White Widow, she is very potent and gives you a powerful euphoric high.
KG-Kush – indica dominant
The modern seed maker can't do without a hint of OG Kush. Why? Because of the incredibly strong taste and penetrating sweet sour smell of coniferous trees and resin that brings a good Kush in every new crossing. OG Kush is seen as the genetic basis for many modern American strains of cannabis. It is not entirely clear how the species originated, but that a lot of crosses with it are. Probably OG Kush found its very first origin in the Kush region between Afghanistan and Pakistan, and on the American west coast a gem of a variety of cannabis was made from it. Be that as it may, OG Kush has spread her genes around the world in a relatively short space of time in many strong hybrids that have acquired a great taste.
The feminized crossing
Most of the cannabis varieties on this list can be obtained as both regular and feminized seeds. But even if you can only find feminized seeds of a species, you can still cross them, even though regular seeds prefer a crossing. You can also feminize your own crossing as it is called. In this way, almost all the Cannabis seeds of your new creation will produce female cannabis plants. To make such feminized seeds you must use pollen from a female plant. To have a female plant pollen made, you first have to stretch her with colloidal silver so that she will make male flowers.
Silver Haze – sativa dominant
Silver Haze is also called the first Haze, although it is not. Silver Haze is an exotic masterpiece consisting of strains of cannabis from countries around the equator. Silver Haze brings that delightful sweet taste of a true Amsterdam Haze in your crossroads and is also very stable. The species is the basis of many Haze strains of cannabis. She is much more manageable than a pure Haze thanks to her still fairly short flowering phase of 75 days and therefore an ideal choice to give your new variety of cannabis a hazy character.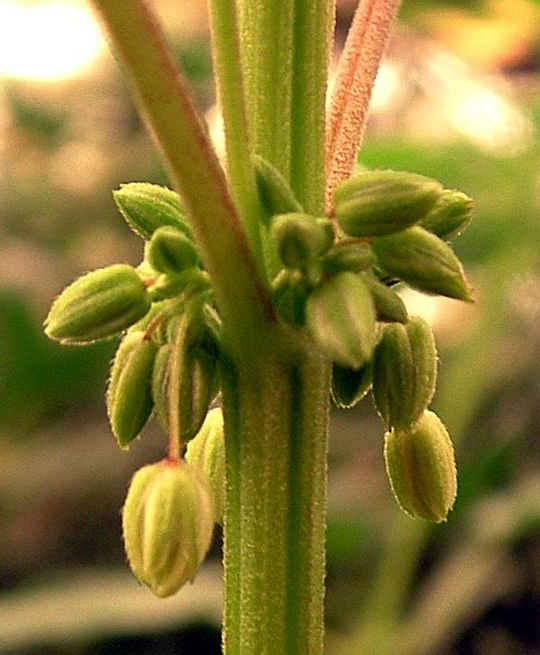 Kali Mist – sativa dominant
The queen of the sativas is also called Kali Mist of Serious Seeds. A classic sativa with few leaves with long thin leaf fingers. Kali Mist is almost one hundred percent sativa but still produces much more marijuana than you would expect. Its open structure allows light to penetrate deep into the crop and the lower buds to develop well. Why Kali Mist is a good candidate to cross with? She is a stable source of excellent sativa genes, very resistant to fungi and gives you a strong clear, energetic high.
Tangie – sativa dominant
Tangie is a stable 70% sativa dominant lady who actually only uses it for one reason to cross with it. And that is of course her unmistakably unique taste of mandarins. There are more strains of cannabis that are described with fruit flavours but Tangie's taste is so strong that it seems like you are smoking a mandarin.
Jack Herer – Hybrid
Jack Herer is a world-famous variety of cannabis but she is not very stable. The species has no less than four different phenotypes that all differ slightly. Three of the four phenos show clearly more sativa traits while the fourth phenotype looks more like a classical indica. Why should you have to cross with Jack Herer? The different phenos can surprise you with a great new species and Jack Herer brings a wonderful energetic high with it. The indica dominant phenotype provides great yields and the taste is sublime.
This article was published earlier in dutch on cnnbs. nl